Dr Andy Clifton
Sustainability Manager for Engineering & Design,
Rolls-Royce, UK
Powering a Better World: Integrating sustainability into design
Abstract:
Our world is changing, populations are increasing. We need more power but not at any cost to society. The world needs better power. At Rolls-Royce we believe that advanced engineering has a critical role to play in meeting the environmental and societal challenges the world faces. Our vision is to deliver better power for a changing world.
In the past, the main focus of improving a product's life cycle has been to increase use phase efficiency. However, times are changing and stakeholder concerns now span a wider range of impacts and life cycle stages. Stakeholders want to know more about the materials used, where and how they are sourced, reparability, and disposal strategy for the products in their lives. Considering such a wide variety of concerns and integrating them into design decision processes is challenging and often results in subjective assessments. This presentation will explain the challenge that industry faces in integrating these considerations into design processes and provide examples of how this can be successfully done to drive more sustainable decisions and business practices.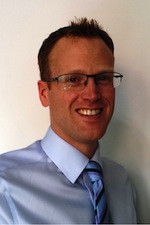 Biography:
Andy Clifton is the Sustainability Manager for Engineering & Design at Rolls-Royce. He joined Rolls-Royce in 2005 as the Design for Environment Capability Owner after completing a research PhD at the Materials and Engineering Research Institute at Sheffield Hallam University. His primary role at Rolls-Royce is to lead the development of the company's engineering and design capabilities so that sustainability forms an integral part of all decision-making processes across all businesses and functions. He chairs various industry and collaborative working groups on the topic of sustainable design, which are leading the definition of new standards for best practice and sustainable business performance for the aerospace sector.
---
Back
to Keynote Speakers